It is essential for your child to undergo dental checkups to maintain their health. Did you know that as soon as your child develops their baby teeth, they must begin having dental checkups? Remember that the foundation for having healthy permanent teeth is built during the earliest years of your child's life. Whether your child still has their baby teeth or are growing permanents, you must nurture their teeth during each stage of development.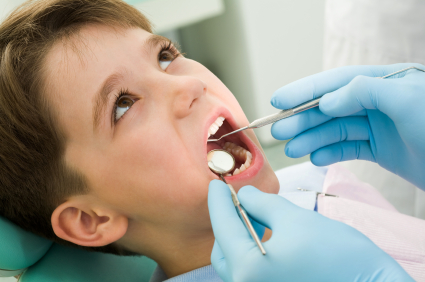 It is never too early for children to begin taking care of their oral health. If you take them for regular dental checkups now, they will avail of benefits that last well until they reach adulthood. To help you know more, here are the top reasons why children need to undergo dental checkups.
Dental checkups teach children good oral habits from a young age
Did you know that you can work with the dentist to instill good oral care habits in your child? This can be achieved through regular dental checkups at least once a year. If your child undergoes regular checkups from a young age, they will have an excellent opportunity to learn from professionals regarding proper oral hygiene techniques such as brushing and flossing to keep a clean mouth.
Dental checkups catch oral health problems quickly
When you address dental issues as soon as they emerge, oral diseases are stopped from getting worse. This helps you save time and money on treatment later on. Dental problems can be caused by bad diet, poor dental hygiene, and jaw problems. Through routine checkups, these can be detected.
Dental checkups ensure the healthy development of teeth and mouth
When you take your child to visit a dentist every twelve months, it will help to maintain and improve the state of your child's teeth. Since baby teeth serve as a starting ground for adult teeth, keeping baby teeth healthy makes it easier for adult teeth to come in healthier and straighter. When baby teeth are neglected, this can cause them to fall out too soon, resulting in the remaining teeth to move forward. Thus, permanent teeth will more likely grow crooked and be out of place. Moreover, if your child maintains healthy teeth during their early stages of development, it will help them prevent additional orthodontic work in the future.

Make sure that your child's dental health is in top shape by availing of dental checkups under Children's Dentistry in Windermere, FL. Here at Horizon West Dentistry, we will ensure that your child receives the best care they need. We are located at 14393 Bridgewater Crossings Blvd., #120 Windermere, FL 34786. Call us to schedule an appointment!